Are you seeking:
Help identifying and establishing routines that move you towards achieving your goals?
Support while navigating transitions like career changes, starting new projects or overcoming creative blocks?
Increased self-awareness about how your unique brain wiring can work to your advantage?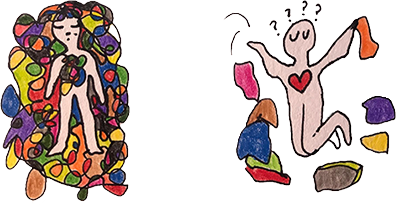 I am here to help you overcome cognitive and emotional barriers to your authentic self-expression so that you can spend more time doing what you love. Read more about me.
I offer one-on-one coaching designed to help you understand and overcome the creative, organizational, and emotional roadblocks that stand between you and your fulfillment, so that you can focus on achieving your goals.
---



"Being able to see myself take actions I feel proud of and walk a path that feels right for me has really improved my self worth. It has been a total overhaul of being."

-Dylan

Read more of what my clients have to say about their experiences.